Insight is only valuable if you do something with it
We believe innovation is about a big leap forward followed by small iterations. Our approaches will use insight to inspire you to see the heart of an idea, as well as give you the tools to shape it into something tangible and ready to share.
Our bespoke approaches start with the business need. Whether you are searching for new ideas, have concepts that need developing or are refining concepts prior to quantitative evaluation.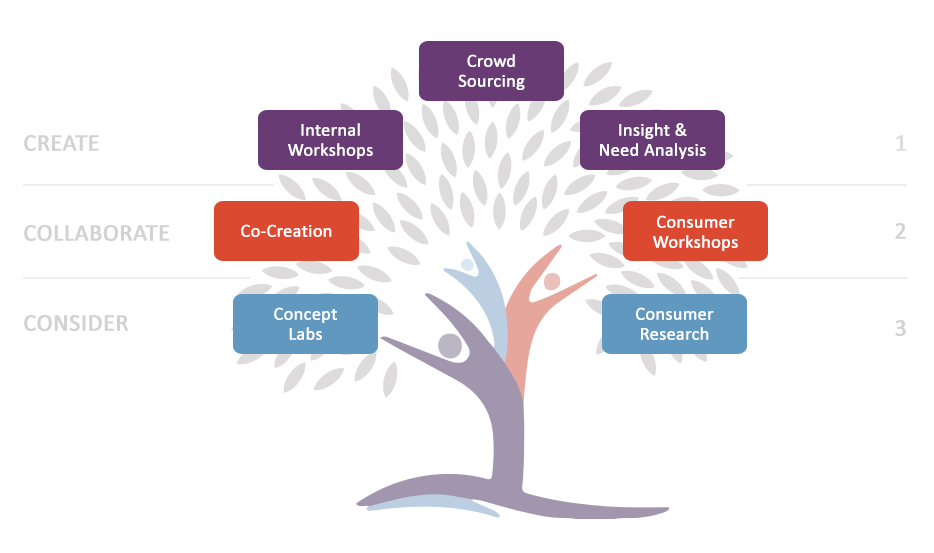 We use…
Creative workshops to inspire our team to think about the challenge in new ways

Iterative approaches to evaluate and develop fledgling ideas

Co-creative approaches to shape ideas with your customers

Evaluation and development approaches to refine and sculpt developed ideas